Welcome to...

A collaborative online database dedicated to providing accurate and detailed information about the Australian musician and producer, tyDi.
Who is tyDi?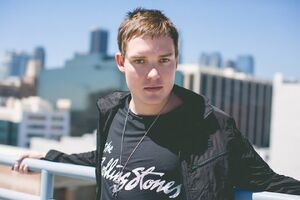 Tyson Illingworth (born 31 May 1987), known professionally as tyDi, is an Australian music producer and DJ. He made his career debut in 2009 with his first album, Shooting Stars.
Ad blocker interference detected!
Wikia is a free-to-use site that makes money from advertising. We have a modified experience for viewers using ad blockers

Wikia is not accessible if you've made further modifications. Remove the custom ad blocker rule(s) and the page will load as expected.